How to repair your rear defroster.
It is that time of year again.
First pick up either a rear window repair kit or one of these: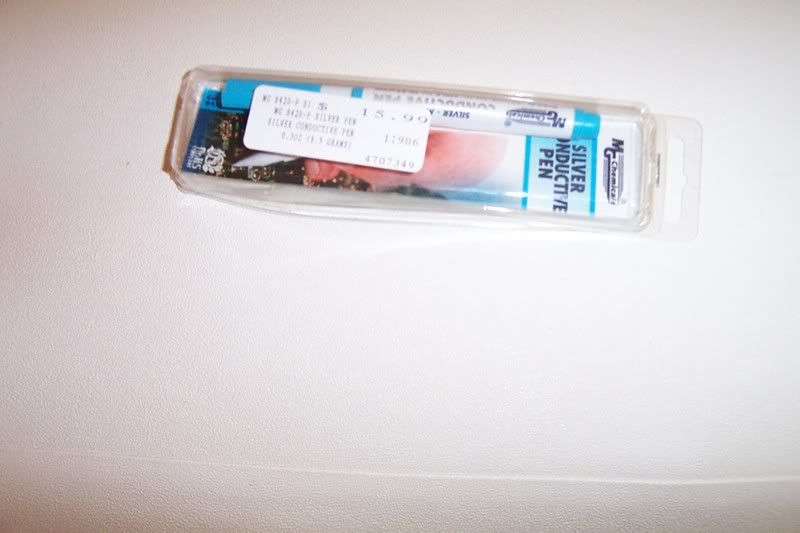 From
http://www.frys.com
mg 8420-p silver conductive pen
Start by looking at your rear window and locating the broken traces. I have put a white piece of paper behind the glass and look from the outside, the non-same colored areas are where the traces are broken.
Crappy photo but you will see in a minute.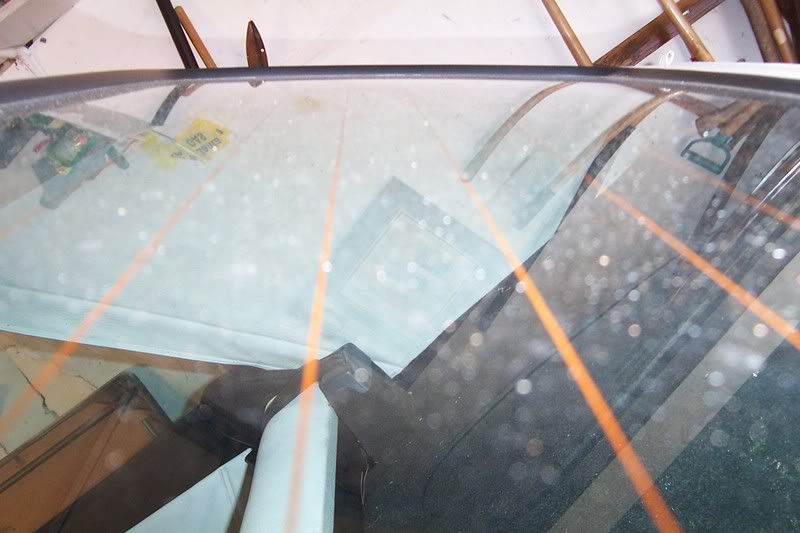 Use a Sharpie to highlight the areas to be repaired.
On the inside of the car, clean the window with brake clean or lacquer thinner on the lines to remove wax and dirt.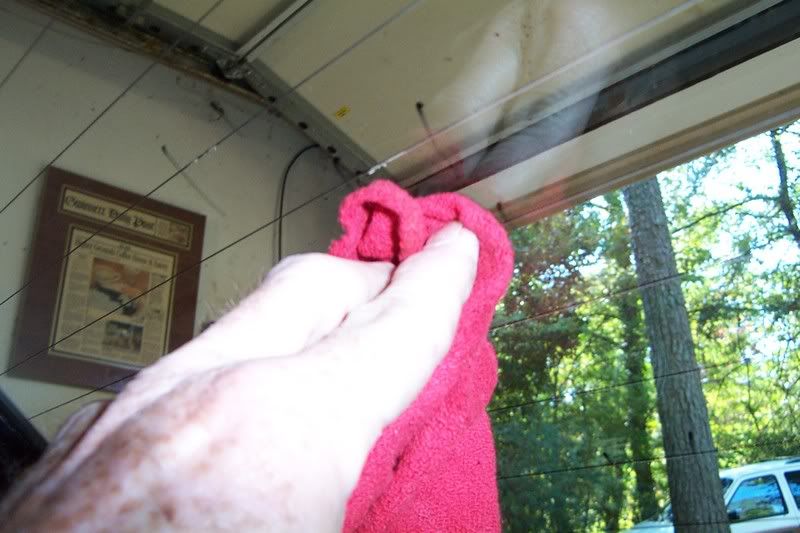 Using a straight edge, cover the area to be repaired with the pen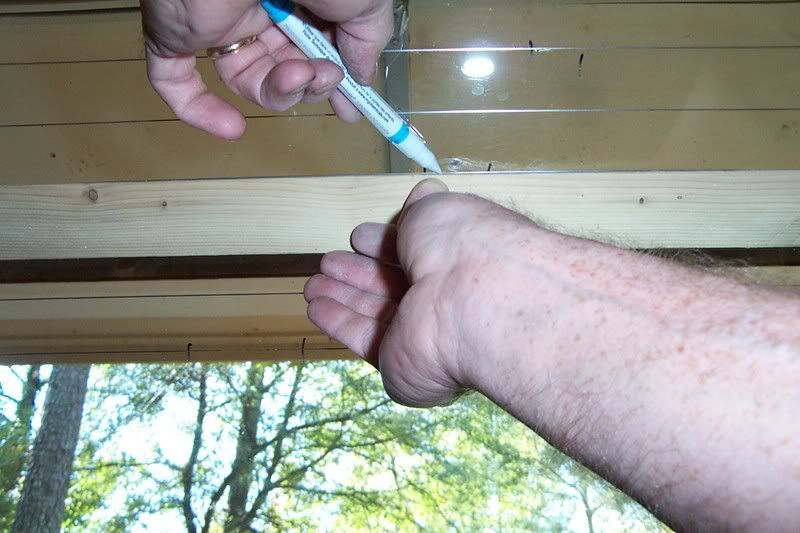 When you are done, and have cleaned up all the residue it will look like
If the tabs on the left or right have come unglued, then they make a conductive epoxy that you can glue them back on with…
Update:
They make a rear window defroster repair kit. This kit has a copper colored conductive paint and conductive epoxy to re-glue the connection tabs.
You still need to mark the breaks, and the paint isn't a lot.
You take a piece of tape and place on both sides of the break so that it is a paint line and you can get it as close to the repair area as you can about 1/4 inch past the breaking point.
Lightly sand the break. Apply a coat of this paint, let it dry, then reapply I found that 3 coats is sufficient as it goes on thin, apply it slightly past the break.
Let it dry for a day prior to applying power to the grid.
Enjoy.